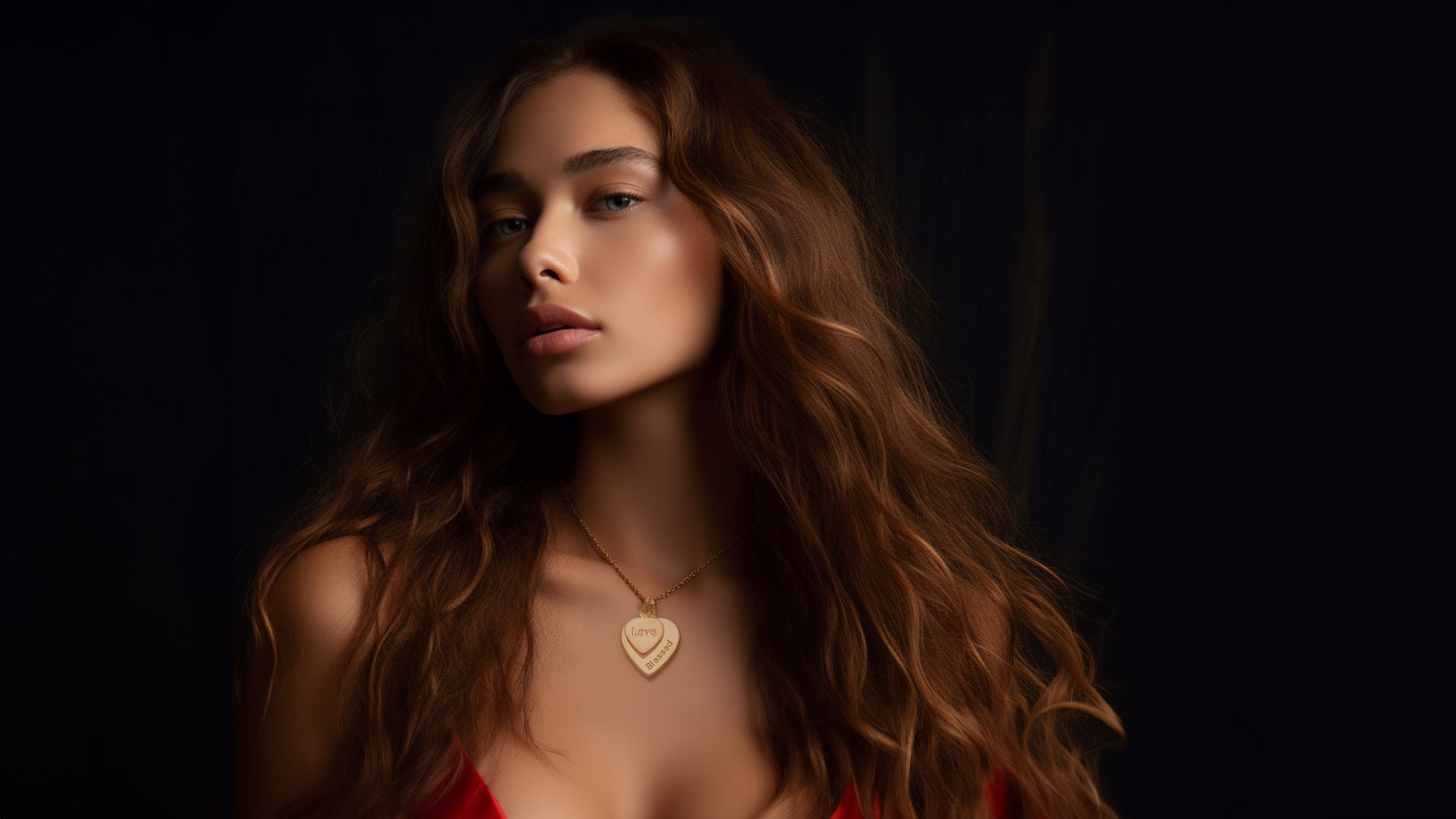 The Meaning Behind Personalized Custom Jewelry
Shop All Personalized and Custom Jewelry at US Jewels
Why is Personalized Jewelry Better?
Personalized jewelry holds a special place in the world of accessories. It's not just about owning a piece of jewelry, it's about having a piece that tells your story. Personalized jewelry can represent a significant moment, a cherished memory, or a symbol of personal identity. It allows the wearer to express their personality and style in a unique way. This makes personalized jewelry not just an accessory, but a piece of art that is deeply personal and meaningful. Our company was actually founded on that principle!
"US Jewels specialize in jewelry that highlights who you are and what you represent. Whether it be your heritage, beliefs, profession or hobby, helping you display what defines you through fine jewelry is our driving force. "
You can find a wide range of personalized and custom handmade jewelry at US Jewels. Our family jewelry options range  from rings, pendants, or earrings that can be customized to suit any occasion or life event. All customizable jewelry is available in sterling silver, 10k or 14k yellow or white gold and makes perfect gifts for women or men. 
Customizable Pendants

Engravable Disc Pendants

One trend that has captured the hearts of many is the personalizes engravable disk pendant. This simple yet elegant piece has become a favorite for its versatility, meaningfulness, and timeless appeal.

A personalized engravable disk pendant is a blank canvas that allows for a high degree of customization. It can be engraved with initials, a name, a significant date, or even a special phrase. This level of personalization makes each pendant unique to the wearer, transforming it into a piece of jewelry that tells a personal story or carries a special meaning.

The simplicity of the disk pendant design is another factor that contributes to its popularity. Its minimalist aesthetic makes it a versatile piece that can be worn with virtually any outfit, from casual daywear to more formal evening attire. It is available in different sizes and shapes, including hearts, circles and squares. 

Police and Firefighters Shields

Personalized police and firefighter badge pendants are unique pieces of jewelry design that capture the essence of the wearer's service and dedication. They are made from precious metals like 925 sterling silver or 14k yellow or white gold, reflecting the value and respect we hold for these brave individuals. The pendants can be customized with the officer's or firefighter's badge number and department, making each piece unique and deeply personal.

Worn on a chain as a pendant, these pieces serve as a constant reminder of their courage and commitment. They are not just a everyday jewelry piece; they are symbols of honor that can be worn with pride.

Nameplates Pendants

Jewelry with names, these are pendants that feature the wearer's name or the name of a loved one. They are a classic nameplate jewelry and a way to carry someone's name close to your heart. They can symbolize self-love, identity, or the importance of a loved one in the wearer's life. 

Birthstone Pendants

These pendants feature a gemstone that corresponds to your birth month or of someone important to you. Each birthstone has a unique meaning and significance, and wearing your birthstone is believed to bring good luck and protection. It's a way to celebrate one's individuality and the time of their birth. Birthstone jewelry is an excellent personalized gift. 

Customizable Bracelets

Personalized ID Bracelets

These bracelets typically feature a plate where personal information, such as the wearer's name or a special message is engraved. They can serve as a stylish form of identification, or as a sentimental piece that holds personal significance. We sell a many forms of Id bracelets ranging from military, police, fireman to freemasonry options. 

Charm Bracelets

A charm bracelet is a type of jewelry for women that typically features personal charms, which can be decorative pendants or trinkets that hold significance to the wearer. The bracelet is usually made from precious metals like gold or silver in a Rolo style, and serves as the base for attaching individual charms. 

The beauty of charm bracelets lies in their ability to tell a story. Each charm represents a memory, a milestone, or a personal interest of the wearer. For example, a charm could be a small model of a graduation cap to commemorate one's graduation, a heart to symbolize love, or a small airplane to represent a love for travel. The possibilities are endless, and the choice of charms is a deeply personal one, making each charm bracelet unique.

Charm bracelets have been around for thousands of years. In ancient times, they were worn as amulets to ward off evil spirits or bad luck. Today, they are popular fashion accessories and cherished keepsakes that can be passed down through generations.

One of the most appealing aspects of charm jewelry bracelets is their capacity for growth. As the wearer experiences new life events or develops new interests, additional charms can be added to the bracelet. Over time, a charm bracelet can become a tangible representation of the wearer's life story, filled with personal symbols that hold deep significance.

Medical Alert Bracelets

Medical bracelets, also known as medical ID bracelets, are a type of jewelry designed to speak for you when you can't. They are engraved with vital medical information that could save your life in an emergency. This information typically includes the wearer's name, emergency contact information, and crucial health data such as allergies, chronic conditions, medications, or implanted devices.

For example, if a person has a severe allergy to a certain medication or food, a medical bracelet can alert healthcare professionals to this fact in an emergency situation where the individual might be unconscious or unable to communicate. Similarly, for people with conditions like diabetes, epilepsy, or heart conditions, wearing a medical bracelet ensures that they receive the correct treatment promptly.
Custom jewelry adds a personal touch to any gift and is the perfect jewelry for mom, your spouse or anyone special in your life. Each of these pieces of jewelry offers a unique way to express personal style, commemorate significant life events, or carry a piece of loved ones with you. They are more than just accessories; they are personal mementos filled with meaning and sentiment.